Posted by:

Mitch P.

Control who can view your threads -
01/10/10
11:32 PM
Dear subscribers,
I'm thrilled to announce a major change putting you in control of who can read and reply to your posts.
Let's get right to how it works.
When you create a new topic you will notice a "Show Topic Options" link on the left side of the screen.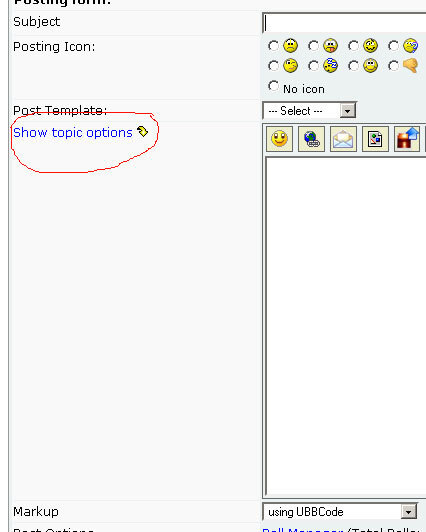 Click the link and you can see how to control who can read and reply to your topics.
For the read level, if you select "Private," only fellow paid subscribers will be able to view your thread.
If you select "Users," anyone with a free account can read your thread when they log-in (such as past members who are not paid subscribers)
If you select "Public," anyone in the world who surfs to the site can read your topic.
Reply options work much the same way.
Expiration date
If you choose an expiration date, you can allow Users (non-paid people) to ready and reply to your threads after a determined amount of days. You might use this for example, if you post a fishing report and feel it's OK that non-subscribers (Users) be allowed to view it after a certain amount of days. Note: After the expiration period, the general public will never be able to view the thread.
Set it and forget it
Once you make selections for a particular thread, you can elect to save those preferences for all future threads you create. Look for the link at the lower left.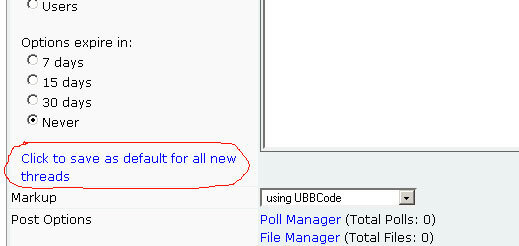 Changing a thread's settings
If you'd like to change the preferences for a thread after you've created it, simply go back and edit the thread like you normally would using the "Edit" button, change the preferences, then finally click the "Change Post" button.