Shirt Back

The CTF name and slogan, along with a collage of many
of the things that feed our addiction. Can you find all of the items?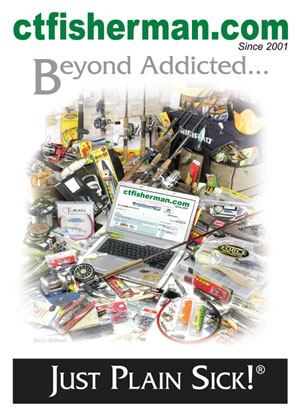 Click for larger view.

Shirt Front

Just above the heart on the left side of the shirt,
the classic fish-shaped logo found on the CTF hats in forest green.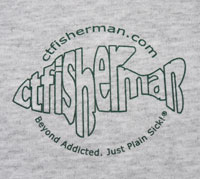 Click for larger view.



Colors: Gray or White

Sizes: XL, XXL, XXXL

98% cotton, 3-weight,
Fruit of the Loom brand

Price: $15 each

Order online or by mail.
See below to order.